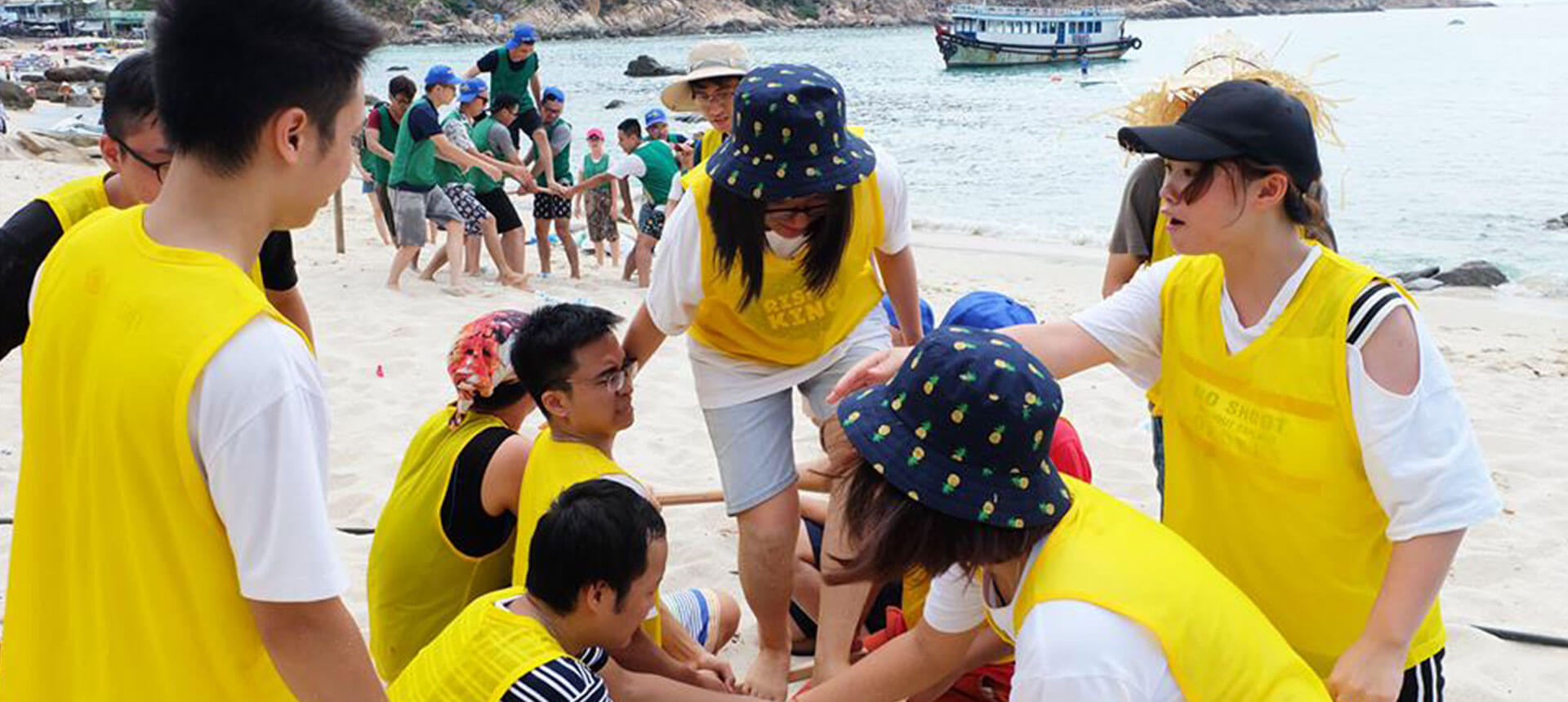 The terms and conditions of the Privacy Policy provided hereunder (hereinafter referred to as the "Privacy Policy") set forth the terms and conditions agreed by and between 9Play PTE. LTD. (hereinafter referred to as the "Company", or "MOB", or "we" or "us") and the users (hereinafter referred to as "user", or "you") in relation to, or in connection with the provision, use of game services and relevant services by the Company (hereinafter referred to as the "Services"). This Privacy Policy is an integral part of the Terms of Use of the Company (which is provided in other sections, you should refer fully to the Terms of Use). The Terms of Use and Privacy Policy constitute entire agreement and covenant between Company and user.
1. DEFINITION
Except as otherwise expressly defined herein or unless the content clearly indicates a contrary intent, the following terms shall have corresponding meanings as defined hereunder:
1.1. "Game" means and refers to the game provided on online and/or offline basis. Game could be provided by us, or by our Partner through our distribution channel/provision system.
1.2. "Service" or "Services" means and refers to the Websites, games, services of game and other services related to the provision, operation, use of Website and/or game through which the user may access, download and use the Website and/or game and other content, soft-ware according to their need/expectation. Service includes but not limited to game service, payment service, account service, Website, forum, social network, etc…
1.3. "website" or "Website" means and refers to the website having address at http://9Play.mobi/, and other websites used or possessed, owned by Company in maintaining, providing, operating Service, or in relation to the provision of Service.
Website, or "website", is also to refer to the other website which may be accessed by user on Internet.
1.4. "Partner" means and refers to partners, whether individuals or entities/ organizations, who co-operate with us in the provision of Service, Content,…
1.5. "Account" means and refers to a set of characters, or other symbols issued by the Company at the point of commencement of use of Service in order to identify/address an user. The identity (identities) established by the Company based on application(s) of user will be referred to as "User ID"
2. GENERAL REGULATIONS
Through the use of Services by user, or through the access to Website of Company by user, Company collects specific information relating to user and use of user (the "collected information") as prescribed below. Company will try its best endeavor to provide user with the better Services from time to time, by providing user the Services which are the most appropriate and relevant to the purpose and need of user. Company will treat and keep undisclosed the information collected from user in an appropriate manner.
Each user, through the use of Services, or access to the Website of Company, agrees and allows Company to be entitled to collect information, the user also agrees and allows Company to have rights to use the collected information for, including without limitation, using, archiving, analyzing the habits of user with a view to improving the Services and the method of providing Services.
Confidentiality does significantly matter to us, and we therefore apply the necessary measures to ensure the confidentiality. We shall use our resource and technical capacity as well as to co-operate with other third parties to ensure the confidentiality.
3. COLLECTION OF INFORMATION
Upon using the Services and/or accessing to the Website of Company, Company may collect information in various manners and measures, and through the collection of information therefore, we may improve our Services as well as the qualify, effectiveness of Services. We collect information by various means, including but not limited to the registration sample on our Website, by technologies such as Log Data, cookies, enquiry email,… The methods collecting information by Company comprise of (including without limitation):
Information received from users, information provided by user:
We collect information provided by user through the registration and/or the creation of account. We may require user to provide certain information, including without limitation to full name, date of birth, permanent address and/or current address, telephone number, email to communicate with user, postal code of the residence, information of credit card,… with a view to (i) serving the Services to user, and (ii) satisfying the applicable laws on the archive of information of each user.
Information collected by Company:
Upon using Services and/or accessing to our Website, Company may apply Log Data, Cookies and other methods to collect information. The information we collect, including without limitation, IP address, name and type, feature, characteristic of browser of user, version and specification of the operating system (OS) of user's devices, information of hardware and software (if any and if possible) of user's devices, the history and habit of using Services of user, information and statistics with respect to the use of Services and other online services by user,…
Log Data: Upon using Services and/or accessing to our Website, the system of Company will automatically collect and archive information sent from browser of user ("Log Data"). Log Data include but not limited to the information of IP (Internet Protocol) address, features and characteristic, version of browser of user, the list of websites accessed by user prior to accessing to our Websites, the time spent by user on each Website, the information searched by user,… and other information, statistics.
Cookies (or cookie): We use "cookie(s)" in collecting information. Cookie is a file sent by our system to devices of user in order to archive information. Through cookie, we may collect and archive the ID and passwords created/registered by user in order to enable the automatic login thereafter (if so permitted by user). Furthermore, we may enable some of features/functions of Service and Websites in order to have a further and deeper understanding with respect to the way/method user interacts and uses Services. Cookies used by us, may include (1) cookie saved to be a file on the devices of user and (2) cookie which is deleted right after user logs out the Services and/or shuts/closes the browser. User may use the features/functions of browser to suspend the receipt and archive of cookies, however, in this case, user may not use Services in full of comforts and features of Services.
4. PURPOSES OF COLLECTION OF INFORMATION
Information collected by us as set out above will be used only for purposes of, including but not limited to operation, improvement, amendment, change of so that our Services would be more suitable to the needs of user, as well as to maintain and improve the quality, confidentiality of Services, to protect the interests and rights of user and Company. The collected information will play a major part in improvement of Services, Websites, as well as will provide Company with valuable information with respect to the trend of using Services, the concerns of user,…so that we can develop, update, improve our Services and Websites in the most effective way.
5. DISPLAY AND DISCLOSURE OF INFORMATION
5.1.Display of information:
Upon using Services and/or accessing to our Websites, we may display some of information of user at personal site of user, or at the information account/information character of user in Services, through which user, and other users (whether registered or not) may access and may refer to the information of such user. User may adjust and set the display mode of information at the personal site. User should consider carefully deciding which information will be displayed.
5.2.Disclosure of information:
Company may disclose the collected information in the following cases:
a) Disclosing, providing the information to, including without limitation, employee, counsel, affiliate, subsidiaries, partners, contracts, …etc of the Company for purpose of that such recipient(s) may approach, use information for implementing, performing the works assigned by the Company.
b) In order to execute, implement the Terms of Use, Privacy Policy or the regulations of other Separate Terms of Use.
c) To answer the questions, complaints,… concerning the legality of information on our Websites.
d) To protect the rights and interests of Company and other users.
e) To comply with applicable laws, or with the order issued by proceeding agencies, or with the request by proceeding procedures or other competent authorities.
6. AMENDMENT TO AND CHANGE OF PRIVACY POLICY
Company, in its sole discretion, holds the rights to, including without limitation to, to amend, to modify, to change, to supplement any content [either in whole or in part] of Privacy Policy at any time without having obligation to give prior notice to user. Any amendment, modification, change, supplement shall come into force immediately upon being displayed/posting on Websites, or being released in other methods. It hereby agreed by Company and user that, in the event where the user continues to access the Website, or to use the Services after the display or release of any amendment, modification, change, supplement of Privacy Policy, that shall constitute an agreement and covenant to be construed that the user agrees and accept fully such amendment, modification, change, supplement.
7. THE ENTIRETY AGREEMENTS
This Privacy Policy is an integral part of the Terms of Use, the content and provisions of the Privacy Policy may be in reference to the Terms of Use and vice versa.
The Terms of Use, the Separate Terms of Use, and the Privacy Policy and other regulations issued by the Company altogether constitute an entire agreement in governing and construing the provisions of Services by Company and the use of Services by user.
The provisions of Terms of Use may be applied to construe and govern, interpret the Privacy Policy and vice versa.
8. GOVERNING LAW
The Privacy Policy is governed by and construed in accordance with the laws of Singapore. If any provisions or part of Privacy Policy are found by a court or competent jurisdiction to be invalid or unenforceable, such provisions or part shall not affect the enforceability of other provisions and contents of Privacy Policy.
9. MISCELLANEOUS
In the Privacy Policy:
a) References to the singular number shall include references to the plural number and vice versa.
b) References to natural persons shall include bodies corporate and vice versa.
c) Words denoting any gender shall include all genders.
10. QUESTIONS CONCERNING ABOVE PROVISIONS AND SERVICES
10.1. In case that user raises any question or claim as to the provisions or our Services, please contact us through the email: hotro@9play.vn
10.2. The Privacy Policy was last updated on : December 21, 2020
10.3. Copyright © 2020 9Play PTE. LTD. All rights reserved.